Career Changing LIVE Broadcasts!
Are you looking to progress or begin you career but unsure where to start?
If so, you've come to the right place.
Here at Learn Live, we're the #1 educational broadcasting company for LIVE Broadcast that help educate young people on the opportunities available in today's marketplace.
We understand that every single person has a different path and sometimes, it can feel like you're stuck and unsure where to look for competent career advice.
That's why it's our mission to partner with as many business leaders and current apprentice's as we can to bring you REAL insights and background information that you otherwise wouldn't know about.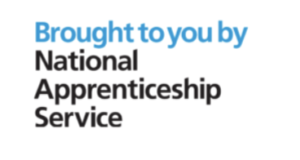 Recently, we hosted a fantastic "Paving The Way" virtual careers event with a whole range of different companies from different sectors that was a huge success and helped thousands of young people gain clarity and perspective on their futures. You can check it out here.
Whatever type of career you think might match your aspirations, personality and motivations, we have something for everyone on our channel.
Below, are just a few of the sectors we partner with for LIVE Broadcast:
Construction
Retail
Education
Professional Services
Health
Environmental
Utilities
Defense
Finance
Agriculture
Why watch our LIVE Broadcasts?
Interact on our LIVE Chat – Alongside our LIVE Broadcasts, you can interact with employers and ask the questions you've been desperate to ask. Our LIVE Chat is safe, secure and fully moderated and all employers will be able to see your questions in real time which means you'll get an instant response.
Latest Insights – In an ever-changing world and marketplace, it's important to stay up to date with the latest development across all sectors and especially the one you're looking to start a career in. Connect with the people in charge of your dream career and make a priceless first impression with your questions.
Send Direct Messages to Employers – If you don't want to ask questions in front of an audience, you can use our brand-new DM feature to reach employers and ask what you need too in a private context. We've got every angle covered here at Learn Live.